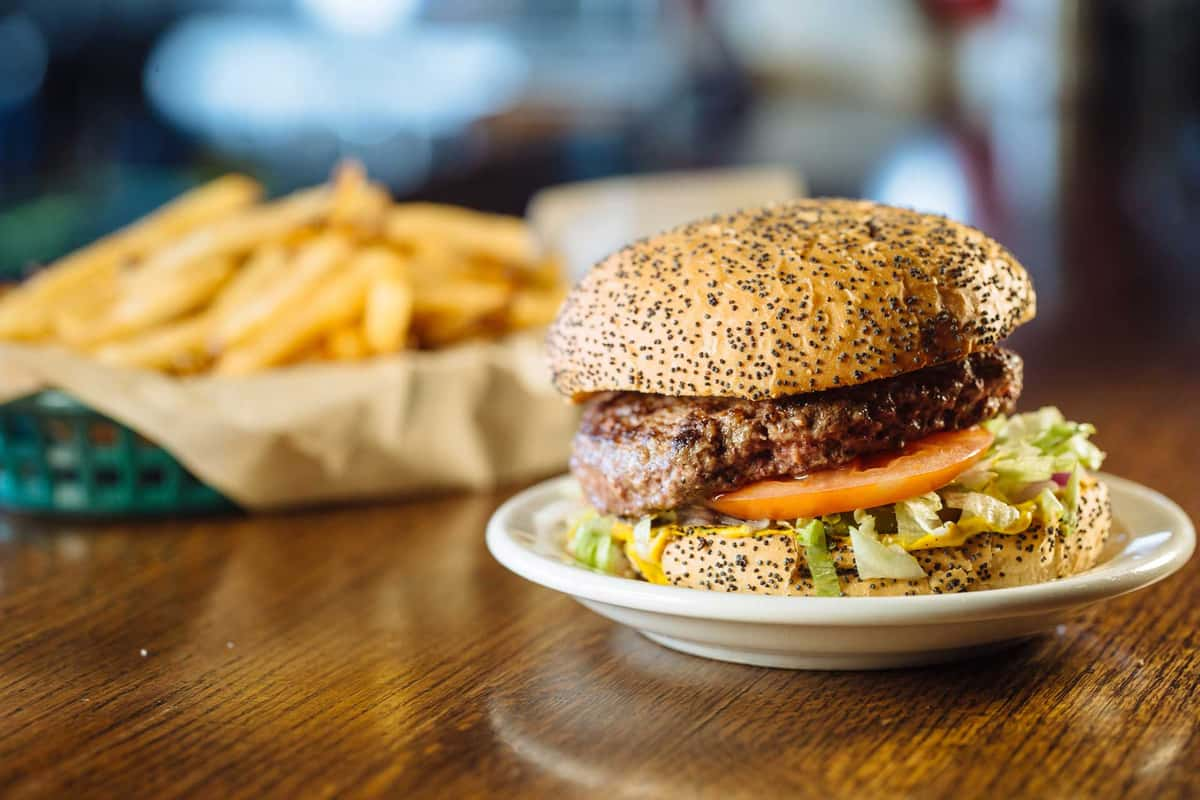 Frequently Asked Questions
How do I sign up for the Rewards program
You can sign up one of two ways:
1) Download the app
2) Get a key card from a Snuffer's location & register that key card at Snuffers.com/Rewards
Is there a fee to join the rewards program?
Do I have to have an email address to sign up for the rewards program?
Yes, we do require an email address in order to sign up.
Can I use both the key tag and the app? Is it ok to only have one?
Yes, you may use both. However, you can also just use one or the other. The app is easier and highly recommended.
Why should I download the app?
By downloading the #CheddarFriesNation app you will have access to your rewards balance, Snuffer's locations list & simple 3-digit code for earning rewards.
Are all Snuffer's locations participating in the rewards program?
Yes, all locations will be participating.
Rewards can include food or drink items you wish to redeem using your available points – like Cheddar Fries, milkshake, appetizers & even a burger or sandwich!
You will earn rewards for every dollar spent at Snuffer's. Simply give your server your 3-digit check-in code, account number, key tag or phone number with your payment and they will apply the rewards to your account.
How will I know when I receive a reward?
You will receive a push notification on your app, an email or both. You can also check your rewards balance with your app.
To redeem your rewards, simply give your server your 3-digit check-in code, account number, key tag or phone number with your payment and let them know which reward you would like to use.
Yes, your welcome & birthday rewards expire after 30 days. All other rewards sent via email expire after 60 days.
No, your points that have been earned through purchases do not expire.
Where can I check my rewards balance?
You can check your balance through the app or by going into a Snuffer's location and giving your server your key tag, account number or phone number.
Can I earn more than one reward before redeeming?
Yes, you do not have to redeem a reward before earning another; however, rewards do expire within a certain timeframe based on the reward.
How do I ensure I get points for each visit?
You must give your server your 3-digit check-in code, account number or key tag at the end of each visit to earn your points. To ensure you've earned your points, ask your server to print your rewards balance.
I forgot to tell the server my redemption code. How can I get credit for my visit?
Unfortunately, we can only ensure you receive your points during that visit. Once you've left the restaurant, we cannot credit your points.
Which purchases qualify for points?
All purchases at Snuffer's are eligible to earn points to be used for rewards.
Is my information kept private?
Yes, personal information is kept secure and will be used pursuant to our Privacy Policy.
What is a push notification?
A push notification is an alert sent to your phone that informs you of news from the app. This should be opted-in when signing up for the app so you can stay informed on the newest deals, promotions & news.
If I am a Snuffer's E-Club Member, will I automatically get signed up for the Rewards Program?
You will receive an email prompting sign-up for the Rewards Program. From there, you will need to complete your #CheddarFriesNation profile.
How do I update my account information?
You can update your information at Snuffers.com/Rewards or through or App. Login to your profile to change information needed.
I lost my key tag, what do I do?
You can give your server your phone number to earn or redeem your points, then ask them to replace your key tag. Make sure to give them your phone number, or 3-digit check-in code so they can link it to the correct account.
If I have trouble with my app, what do I do?
Please reach out to servicedesk@firebirdrg.com with any technical issues.